WHAT WE DO & HOW WE DO IT
Helping you hire the right people or find the right job is what we do best. In fact, we've been matching high-level talent with niche roles in Technology, Life Sciences and Engineering for over 25 years. We believe that our shared success is a result of our commitment to the following guiding principles.
At GRC, we are dedicated to fostering an environment that supports professional and personal growth and facilitates a healthy work-life balance. Because we all know how essential that is. You can expect our entire team to remain focused, hardworking, and dedicated to your success—whichever way you define it.
View all job openings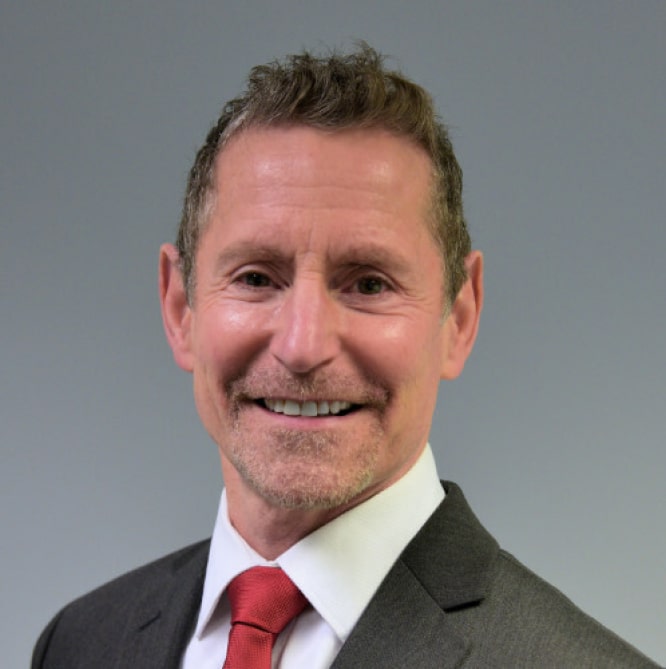 MESSAGE FROM OUR CEO
I am incredibly proud of our GRC Team and grateful for the long-term relationships built with our Clients and Consultants.
Since our founding in 1998, our team has dedicated itself to providing the very best Contract Staffing Services to our Clients and Consultants and to creating a culture that supports both personal and professional development. Every day, we work to achieve and maintain these goals.
Our work is also motivated by giving back to the community through supporting local and national charities such as the Salvation Army's Angel Tree, the Jimmy Fund, the Make-A-Wish Foundation, and the New Waterfront Health Community Health Center, to name a few.
Angel was a pleasure to work with and has been super responsive and helpful.


Emily was able to work with the client to push my start date last minute since I had an unforeseen event that occurred.


Every conversation with David was incredibly pleasant, and he made everything easier and simple to do. He made my experience at Gardner truly enjoyable and I'm thankful he was my contact.


Angel is such an awesome person who always goes above and beyond to clarify any questions I had!


Joe was quite frankly fantastic to work with! I felt he understood what I was looking for, was in my corner, and had my back throughout the entire process. He also has a great sense of humor which is always a plus!


Steve is one of the best recruiters I have worked with over the years. He provides honest feedback and keeps me in the loop. He is easy-going and easy to work with. I highly recommend him!


"Ridiculously efficient" is the phrase that comes to mind when I think about Shannon. Working with her was a defining moment in my professional career.


As a contractor in the IT world, I deal with many recruiters - and some are more professional than others! The Gardner staff is courteous, articulate, well-informed, and a level above the rest. GRC will be the company I will contact when I finish my current assignment!

If I am looking for a job, Gardner is one of the first firms I think of! They have always been direct, honest, and transparent throughout all our dealings. There's no doubt that I'll recommend them!


Both Emily and Shannon have been in constant touch with me since day one, and they've done a great job checking in to make sure I'm treated well.


Erin is hands down the best recruiter with whom I've worked. Professional, efficient, responsive, and personable, I could not have asked for a better experience.


Erin is a great recruiter, she worked hard to get me a few more dollars hourly and onboarded me quickly with no hassles. One of the best I've worked with!


Jenny was very helpful and helped me get a rate increase with my employer. I enjoyed working with her and hope to work again with Gardner.


GRC recruiters are incredibly responsive to all inquiries. Very knowledgeable and always able to answer questions or point me in the right direction.


Laura is always available for support and assistance. She is very polite and professional and a pleasure to work with.


Having worked with any number of agencies, we appreciate the value GRC has added in satisfying specific technical requirements. Chuck Coppola has differentiated himself and his staff by showing a true understanding and urgency with my requirements.


Healthcare Hiring Manager


I've worked with Kelly for years… Her screening practices are excellent, so my time is never wasted. She does a great job supporting her consultants after placement as well. I can't recommend her highly enough!

IT Manager specializing in Data Management and Business Intelligence


Emily is one of those rare people with the ability to combine and use their personality with their business expertise. She presents clear, detailed reports on the candidates she represents to me after she vets them… she has made me think of her as a partner, rather than a vendor.

HR Healthcare Business Partner

WHAT GRC CAN DO FOR YOUR TEAM
Our partnership-based approach has enabled us to successfully match highly qualified consultants with niche positions for more than 25 years. Get in touch with us to learn more.
GET STARTED