OUR DRIVING FORCE
Our goal at GRC is to provide you with the best of both worlds — white glove service while maintaining the interpersonal touch we've consistently demonstrated. Because our world today needs more human recruiting, and that's exactly what we're here for.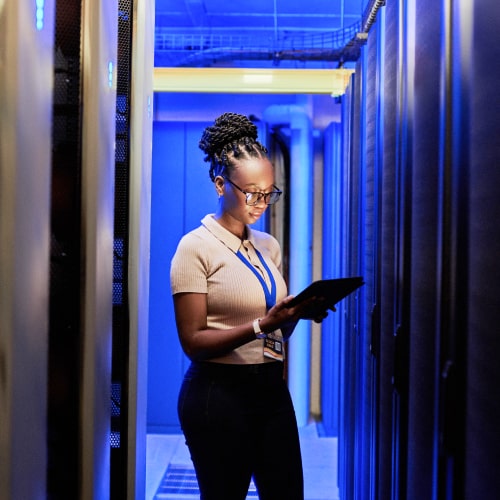 WHAT WE SPECIALIZE IN
Finding a job is a full-time commitment - finding the job you want to level up your career is even harder. Taking advantage of our extensive network of connections means you won't have to do it alone. No matter where you're at in your job search, we'll work to ensure that this is your last stop before your dream job!
Work with us
Life Sciences
Healthcare
BFSI
Technology
WE PLEDGE TO...
FIND THE RIGHT
JOB FOR YOU
Our recruiters will work with you to match you with jobs that, not only fit your skills and criteria but provide you with the experience to help you reach your goals.
MAKE YOU FEEL
FULLY
SUPPORTED
Because we understand that a healthy work/life balance is crucial to building a career that doesn't keep you up at night.
GIVE YOU ACCESS
TO UNIQUE
OPPORTUNITIES
After 25 years of operating primarily in the Boston Tech & Life Sciences markets, GRC has a wide network providing niche opportunities for contract, contract-to-hire, and direct-hire job seekers.
From resumes to portfolios, and even cover letters skills assessments, we know which industry leaders are looking for what, and we're here to help you trim the process!
STAY COMMITTED TO
YOUR ONGOING
SUCCESS
Our team is with you from day one, throughout your assignment, and on into your future to make sure you find the right fit - every time.
If I am looking for a job, Gardner is one of the first firms I think of! They have always been direct, honest, and transparent throughout all our dealings. There's no doubt that I'll recommend them!


As a contractor in the IT world, I deal with many recruiters - and some are more professional than others! The Gardner staff is courteous, articulate, well-informed, and a level above the rest. GRC will be the company I will contact when I finish my current assignment!


"Ridiculously efficient" is the phrase that comes to mind when I think about Shannon. Working with her was a defining moment in my professional career.


Steve is one of the best recruiters I have worked with over the years. He provides honest feedback and keeps me in the loop. He is easy-going and easy to work with. I highly recommend him!


Joe was quite frankly fantastic to work with! I felt he understood what I was looking for, was in my corner, and had my back throughout the entire process. He also has a great sense of humor which is always a plus!


Angel is such an awesome person who always goes above and beyond to clarify any questions I had!


Every conversation with David was incredibly pleasant, and he made everything easier and simple to do. He made my experience at Gardner truly enjoyable and I'm thankful he was my contact.


Emily was able to work with the client to push my start date last minute since I had an unforeseen event that occurred.


Angel was a pleasure to work with and has been super responsive and helpful.


Both Emily and Shannon have been in constant touch with me since day one, and they've done a great job checking in to make sure I'm treated well.


Erin is hands down the best recruiter with whom I've worked. Professional, efficient, responsive, and personable, I could not have asked for a better experience.


Erin is a great recruiter, she worked hard to get me a few more dollars hourly and onboarded me quickly with no hassles. One of the best I've worked with!


Jenny was very helpful and helped me get a rate increase with my employer. I enjoyed working with her and hope to work again with Gardner.


GRC recruiters are incredibly responsive to all inquiries. Very knowledgeable and always able to answer questions or point me in the right direction.


Laura is always available for support and assistance. She is very polite and professional and a pleasure to work with.


Working for Gardner has been a very positive experience for me which I will never forget. This company is so much better than any other consulting firms I have worked with. Anytime I have anyone looking for employment Gardner will be the first place I will refer them to.


From the very beginning, it was evident that Kelly possesses a genuine concern for the well-being and success of those she works with. Her attentive approach and willingness to listen to my needs and aspirations were truly refreshing. She took the time to understand my skillset, preferences, and career goals, allowing for a tailored and thoughtful matching process.

FREQUENTLY ASKED QUESTIONS
If you have a question that is not listed here, please use our contact form. We're always happy to help!
As soon as you become eligible, you will be able to enroll or waive in our 401(k) program. You can also choose to benefit from our health, vision, and dental insurance.

For 25 years, GRC has specialized in filling IT & Life Sciences roles on a contract, contract-to-hire, and direct-hire basis.
We're proud to work with a variety of dedicated teams across various industries, including information technology, software, life sciences, financial services, insurance, and more!
Yes, it is! We have long-standing, trust-based relationships with reputable agencies that represent a significant portion of our book of business. As a result, many of our positions are open to qualified C2C applicants.
GRC does not offer sponsorship, though we do partner with many reputable agencies that do!

This is the perfect market to consider a consulting! Consultancy is a great way for you to test things out and see if a company or a role matches your goals and career aspirations. Contract and contract-to-hire positions have become increasingly popular for many innovative companies, resulting in an increase in opportunities for consultants.